How to Install a Water Shut-off Valve for Beginners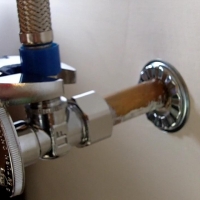 Watch this video to learn how to remove an old or leaking water shut-off valve for a toilet, and install a new one.
Believe it or not, this is a job that almost anyone can do themselves, and you will avoid having to call a plumber.  The best part is…You can save up to $200 by doing it yourself!
You can definitely do this!
by See Jane Drill, Copyright 2015, All Rights Reserved
Click HERE for Written Instructions
Related Videos:
How to Cut Copper Pipe with a Tubing Cutter
How to Sweat (Solder) and Attach Copper Pipe