Mission Statement
See Jane Drill's mission is to take the mystery out of all things mechanical, so that people can fix, renew, and restore their own stuff. Motto: You can do this!
Who We Are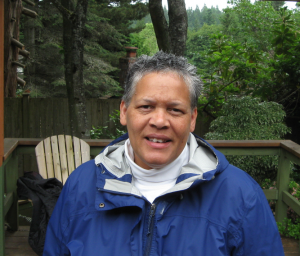 Leah is the co-founder and master craftswoman of See Jane Drill, an online resource center offering free video tutorials on home repair specifically for beginner DIY enthusiasts. Leah has over 30 years' experience in the construction industry, including 20 years as a journeyman plasterer for a public agency. She has developed and taught numerous construction workshops and has been a building trades instructor, preparing women for jobs in the skilled trades. She is passionate about sharing her skills and knowledge in a wide array of trades and home repairs. In her spare time, Leah enjoys home restoration projects and is an avid woodworker. Leah resides in Seattle, Washington. She is married, lives with her spouse, two children, and several rambunctious animals.
Leah is available for public appearances and speaking engagements. She can be contacted by writing to: Leah@seejanedrill.com
---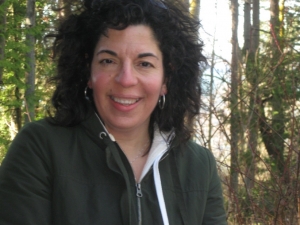 Karen is the co-founder and technical writer of See Jane Drill, where she plans to share her knowledge and help make home repair accessible to beginner home improvement enthusiasts. She holds a BA in Creative Writing from Hampshire College in Massachusetts. Karen is a leading expert on electrical apprenticeship programs which operate in the public sector. She served as an electrical apprenticeship manager for a major metropolitan public utility. She has been a champion of promoting the success of women in the skilled trades, particularly in the electrical field. One of her proudest accomplishments is the creation of the Basic Electricity and Applied Math (BEAM) program, which prepares people with the skills and knowledge that they need to be successful in the skilled trades. Karen resides in the Pacific Northwest with her spouse, two children, two cats and a dog. She can be contacted by writing to: karen@seejanedrill.com
Disclaimer:
Due to factors beyond the control of See Jane Drill, we cannot guarantee against improper use or unauthorized modifications of this information. See Jane Drill assumes no liability for property damage or injury incurred as a result of any of the information contained in these videos. Use this information at your own risk. See Jane Drill recommends safe practices when working with tools seen or implied in our video and written content. Due to factors beyond the control of See Jane Drill, no information contained on this website or corresponding youtube channel, Facebook page, and Twitter page shall create any expressed or implied warranty or guarantee of any particular result. Any injury, damage, or loss that may result from improper use of these tools, equipment, or from the information contained in this content is the sole responsibility of the user and not See Jane Drill.