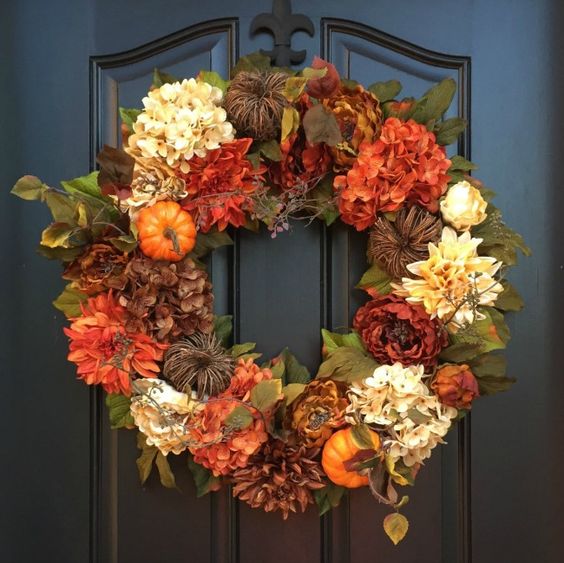 November 16, 2017
20 Easy Ideas to Welcome Houseguests 
If you are as busy as we are here at See Jane Drill, it is possible that the impending holiday season may seem more overwhelming to you than joyful. This can be even more true if you are expecting house guests this year during the season.  Maybe you are trying to balance a job, children, care of an ill loved one, and/or numerous other responsibilities.  Home maintenance may be the last thing on your mind right now. The thing is, you still want to make sure that your home is clean, warm and welcoming for your holiday visitors. 
Let us help you by providing some simple, low-stress options and little tricks to get your home ready for guests, on a budget, and with a minimal time investment!  No need to worry about checking off the whole list…just pick and choose from our suggestions, and tackle whatever steps will provide the most impact for your time. Then you can relax and have a great time with your family and friends this year, instead of stressing out about how your house looks.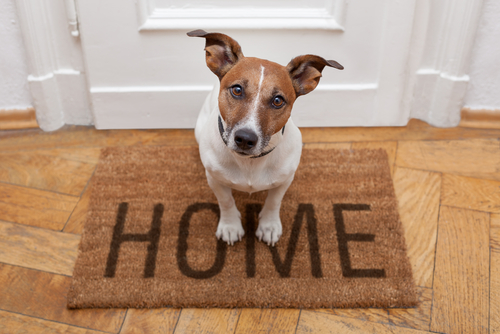 Spruce Up Your Front Door, Entryway & Vestibule
Maybe you haven't had time to do a full fall clean-up in your yard.  So, instead, just focus on the front entryway and the path leading to it.  Make sure the most visible areas are clear and clean of leaves and debris.

A new, cheerful front door mat is inexpensive, and will provide an instant pick-me-up for your entryway.

A non-perishable, non-holiday-specific wreath can be made or purchased in any variety of materials, such as burlap, wood, branches or pine-cones.  Hang one on your door now, and it will last you through the holiday season, until well after the New Year. Depending upon the material, it may even be re-usable next year!  If you are interested in making your own wreath, and happen to have the time, try making our easy and inexpensive handmade pine cone wreath.
Shoe racks are relatively inexpensive, and placing one in your vestibule is a good idea in winter, especially if yours is a shoe-free home.  A nice touch is to keep a basket of inexpensive slippers by the front door for your guests. It provides an "instant welcome" for even impromptu visitors! 

Extreme Time-Saving Tip:  If you need to add lighting to the pathways leading up to your front entryway, get some of the solar ones that you just stick in the ground.  Usually there is enough sunlight in the winter to charge them up during the day, and voila! Cheap, stress-free outdoor lighting is yours!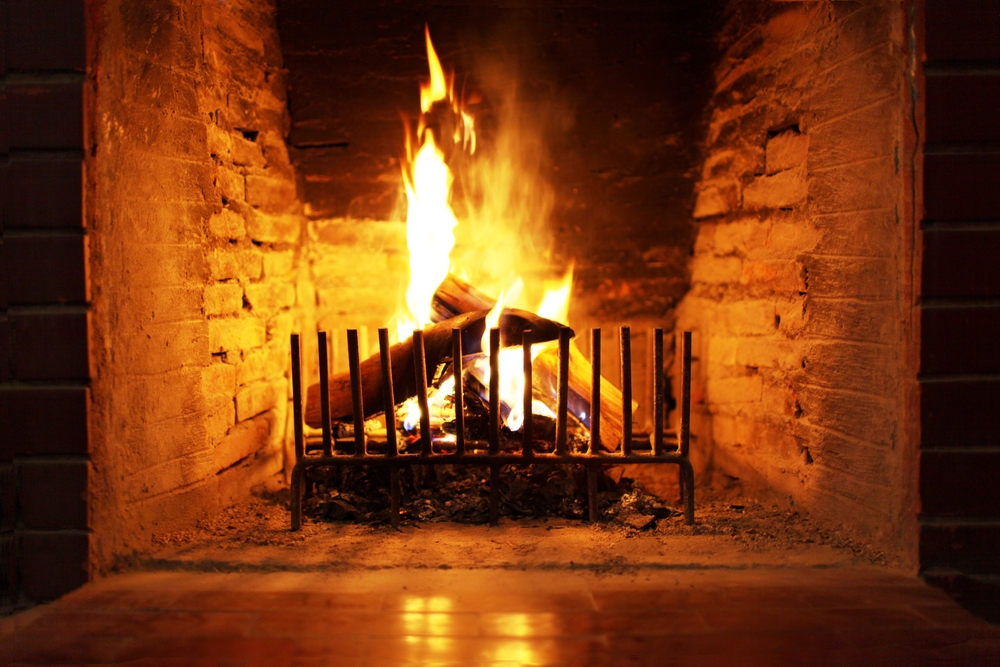 Update and Warm Up Your Living Areas
One of our mothers used to say that if the floors were clean, the whole house seemed clean.  It turns out this is true!  Get your carpeting cleaned several days before the arrival of guests (depending upon what type of service you use, it can sometimes take a couple of days for the carpets to be dry enough to walk on).  Wet-mop all the other floors right before your guests arrive.
Prepare an alternative space for your pets to be.  If you have skittish cats or an attention-hogging dog, prepare a private spot in the house for them to go to when you all need a break from each other.
Spot-clean living room furniture, and use slipcovers if your sofa has seen better days. (Cheaper Option:  Use a blanket with a cheerful print as a temporary "slipcover").

If you have a fireplace, make sure it is swept and ready to use, and that you have plenty of firewood on hand.  Nothing says "welcome" like a roaring fire, when it's cold outside.

Extreme Time-Saving Tip:  If you have a big house, and you simply don't have time to clean every room in it from top to bottom, just focus on the areas where your guests will be spending the most time, and don't worry about the rest.  For instance, you can always say that your den or basement recreation room is a "work in progress", and just keep the door closed.  Most guests will understand this!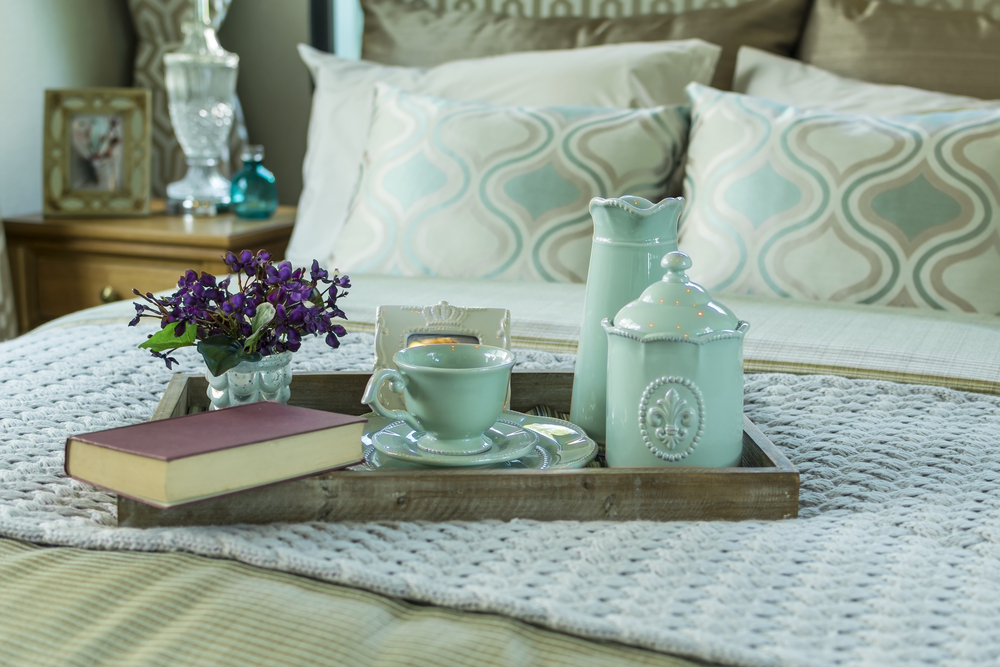 Transform Your Bathroom and Guest Bedroom 
If your guest bedroom's everyday function is as a child's room, or if it serves as your home office, it is pretty easy to give it that guest-ready feeling without making a huge time or money investment.  Just make sure all toys, paperwork, etc. are stowed away. 

Consider swapping out kid-themed bedding for something more neutral.  Make sure a day-bed or sofa bed is already made up with sheets and blankets when your guests arrive.

One of our favorite welcome "tricks"  is to make sure to put something that you know your guest would appreciate in their room.  This special gesture will make up for any deficiencies in space, mattress comfort or privacy. 

Some examples: Make sure there is a TV in the room if you know your mother-in-law enjoys late-night episodes of the Golden Girls.  For new parents, prepare a mini care-package of travel-sized lotion, wipes, a few diapers, baby shampoo, and a "gift-card" offering your baby-sitting services while they get out on their own for a couple of hours.  A drawing pad and set of pencils would be a perfect welcome gift for an artistic niece or nephew.  And of course, fresh flowers always add a nice touch if you just want to do something easy and generally pleasing!

Don't make your guests dig through the linen closet for towels.  Make sure each person has their own set of bath towel, hand towel, and washcloth, folded and ready for them on the bed (or in the guest bathroom if you have one).  Make sure they know where the clothes hamper is, and be sure to wash their towels if they will be visiting for more than a couple of days.
Whether you have a guest bathroom or just want to make a family bathroom more welcoming for guests, consider trying one or all of our "5 Ways to Spruce Up Your Bathroom for the Holidays."

Extreme Time-Saving Tip:  If you have pre-teens or teenage children, this is a great job for them to take over to help out!  They can easily change the bed(s), vacuum, and clean the guest bathroom for you.  They might even enjoy helping you pick out the flowers or special welcome item.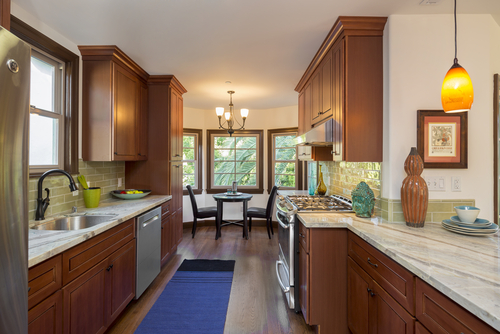 Brighten Up Your Kitchen
The kitchen is the hub of most homes, and it is very likely your guests will be spending a lot of time there. This is one area that has to be scrupulously clean.  However, this is NOT the time to clean out your pantry or inside your cabinets.  Keep it simple, and just make sure that all the visible surfaces are spotless!
One way to instantly make your guests feel at home is to have food available that you know they like and eat or drink.  If they are family members, you may already know their likes and dislikes. Otherwise, just send whoever it is a brief email ahead of their visit, asking them to name 4 items they always have in their kitchen, and to let you know if they have any allergies or special dietary needs.  And then make sure you accommodate them as best you can.  Any "treat" items will be especially welcome.
Provide a "buffet" continental breakfast each morning.  This way, you don't have to spend time cooking breakfast, and people can eat whenever they want to get up.  This will relieve stress and pressure for everyone!  Provide coffee, tea, juices, purchased pastries, a fruit salad, yogurt, an assortment of bagels and cream cheeses, instant oatmeal packets, or whatever you think your guests might enjoy that is quick and easy for you to provide.
Use time that you are cooking to visit.  Invite a guest to sit at the counter, enjoy a glass of wine, and catch up with you while you cook. And if you have someone who likes to cook, by all means allow them to help you chop vegetables, or even arrange for them to be able to make a favorite dish.

Extreme Time-Saving Tip:  Maybe you don't enjoy cooking.  Or maybe you do enjoy cooking, but simply do not have the time this year to grocery-shop and cook a meal for guests, without driving yourself crazy.  Do not hesitate to order in pizzas, get take-out Chinese food, or even have a full meal delivered from somewhere that provides gourmet prepared food.  The ability to spend quality time with your friends and loved ones is the most important thing, in our opinion.
We hope our suggestions will help to relieve some of your stress and pressure this holiday season. 
Enjoy the fun and love of the season, and your time with your family and friends!
by See Jane Drill, Copyright 2017, All Rights Reserved