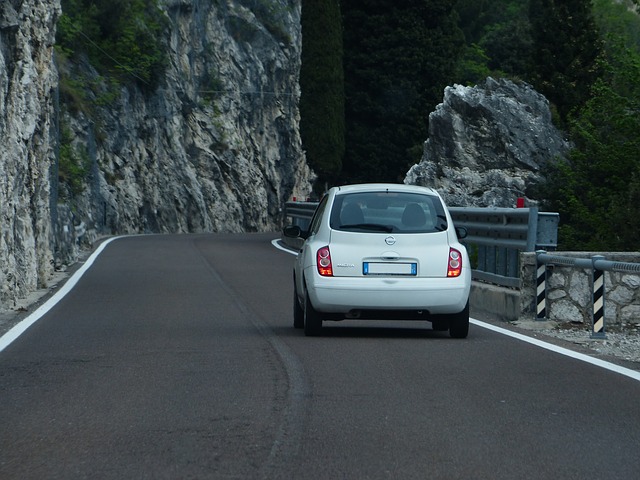 5 Ways to Prepare Your Car for a Road Trip
Ahh, summer vacation. There is nothing like seeing the world from a car window as you are on your way to an eagerly anticipated visit to the beach, the mountains, a national monument or an amusement park in the summertime. Is there any better time for a road trip adventure?
In addition to the obvious mechanical check, oil change, and so on, there are a few less obvious, easy-to-accomplish DIY steps you should take to ensure that your trusty vehicle is ready for the road.  Before you pack up the family and hit the trail, be certain to:
1.  Check Tire Air Pressure…This is so simple, and yet so important. You will want to make sure your tires are inflated to the proper pressure.  This is easily accomplished with a tire pressure gauge
, and we show you exactly how to use it here:  "How to Check Tire Air Pressure"
2.  Check Fluid Levels…In addition to oil, you will want to check the levels of the following fluids:  windshield wiper fluid, brake fluid, engine coolant, and power steering fluid.  If you have a manual transmission, you will also want to check the clutch fluid.  If your car has an automatic transmission, then it is the transmission fluid that you will want to check.  For a quick overview video of adding fluids to cars, click HERE.
3.  Replace Old Windshield Wiper Blades…It may be sunny today, but if you hit a sudden rainstorm, you will be glad you planned ahead made sure your wiper blades are in good shape and actually work!  It's no fun if you get caught in a downpour and are unable to see the road.
4.  Check Serpentine Belt…It's a good idea to check your car's serpentine belt for any cracks or damage, before you leave town.
5.  Perhaps most importantly, make sure you have a car emergency kit tucked away that includes the following items:
Flashlight with charged batteries
Duct Tape
First Aid Kit
Bottled Water
Matches or Lighter
Rag
Plastic Garbage Bag (will work as a tarp, rain poncho,  insulation in boots or shoes, etc)
Blanket
Jacket or Shirt
Paper and Marker or Pen

Ratchet Set

, which is a valuable tool to have during emergencies because car parts generally have nuts and bolts.
Rope
Pliers
Fix-a-flat, because if you have a flat tire with a screw or nail in the tread of your tire, a can of fix-flat can inflate your tire enough so that you can drive to the nearest service station.
Multi-Hand Tool, which are great in emergencies because they have many tools in one, such as phillips and flathead screwdrivers, needle nose pliers, pocket knife, pick tool, file, etc.  

Jumper Cables

 (we recommend getting cables at least 16′ in length)
Now that your car is ready, you can drive confidently and have a wonderful road trip!
by See Jane Drill
Copyright 2014, All Rights Reserved