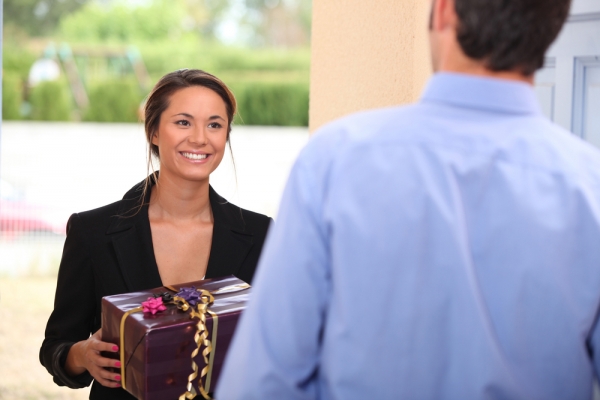 June 28, 2016 10 Housewarming Gifts for the DIY-er.  
Summer is the time of year when many people will be moving to new homes, and/or hosting friends for outdoor parties. Perhaps you are looking for that perfect housewarming gift for a friend or family member that has purchased a bit of a fixer-upper.
Or maybe you are attending a friend's backyard barbecue party, and would like to bring your hosts a gift that they will really appreciate.  How about choosing something that is both fun and useful? 
Here are our best recommendations for some reasonably priced, clever and unique housewarming gifts that have a bit of a DIY twist to them:
1. A pack of 24 firestarters.  Fantastic for fire pits, fireplaces, barbecues, and campfires, this is a unique gift that is also incredibly useful!  An added bonus is that they are made in the US by adults with disabilities.
2. The Ozeri 5-Piece Wine Bottle Corkscrew & Accessory Set
 is a wine "tool" set that is both handy and adorably packaged in a bottle-shaped case.  Your wine-loving recipient will use it many times over for years to come!
3.  Bamboo Cutting and Serving Board, Washington State, or your state!  We love this cutting board, which you can order in the shape of your own state, or the home state of the person you are giving it to. This isn't just a conversation piece, but it is also a functional bamboo cutting board that will last for years!
4.  Charcoal Chimney Starter
  For the barbecue beginner, this charcoal chimney starter is a lifesaver! It will completely eliminate any problems with getting a charcoal fire to start, and will make cooking out that much more enjoyable!

5.  A unique and beautiful doorknocker, such as the nice-looking Design Toscano 10 Downing Street Lion Door Knocker
 might be the perfect housewarming gift to give to a new homeowner who seems to have everything else.  Probably not too many people would think of giving a door knocker as a housewarming gift, so you can count on your gift being memorable!

6.  A Basic Household Tool Kit
 It may seem like an obvious choice for a gift, but many first-time homeowners haven't thought yet about getting a tool set to keep around the house.  This is a thoughtful present that would certainly be welcomed by any new homeowner.
7. A Barbecue Tool Set, in a briefcase-style carrying case, is just the gift for anyone who plans to do any outside cooking this season, whether it be in a backyard barbecue or on a hibachi on the beach.  It is low priced, however, the tools are very well-made, and look impressive when you open the carrying case in front of your guests!
8. Multi-Colored Outdoor Stake Lights, are solar-powered, no batteries needed!  They also are in a stake format, so they install in literally a snap.  These lights are beautiful, and will be appreciated by anyone looking to spruce up their outdoor living space.
9. This round, window bird-feeder is perfect for those purchasing condos, those with children, and those who just want to relax and enjoy watching birds from the comfort of their own home.  This bird-feeder mounts easily and securely to any window, and has a squirrel-proof design!
10. A Knife Block Set with 5 Stainless Steel Knives in an array of bright colors is just the thing to bring to someone who loves to cook.
 Every cook can always use more knives, and this set, which is surprisingly well-made for the price,
makes for both a cheerful and useful gift.
by See Jane Drill, Copyright 2016, All Rights Reserved