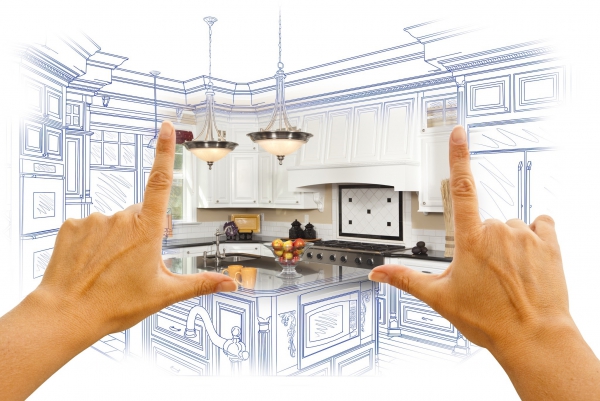 DIY Kitchen Remodel: How to Find Great Deals Without Giving Up Design
Contributed by Ryan Martin
Space and functionality are essential, but most kitchen must-have lists don't stop there. The contemporary kitchen acts as a main gathering spot in the home, so the aesthetic needs to be on-point, too – with freshly updated features and an overall impression of cleanliness and newness.
But full-on kitchen remodels cost around $50,000, making a dream kitchen, or even just an improved one, seem out-of-reach for many homeowners. But it may not be as unrealistic as you think. Home Improvement Leads offers up some suggestions for more a more affordable kitchen remodel that the resourceful homeowner can mostly manage independently.
Repaint Your Cabinets
Painting is an easy, affordable update that makes an enormous difference. Ivory or white can brighten up the room and make it seem bigger, while a more lively color, like light blue or yellow, can bring personality to a kitchen that's a little too neutral. Flat wood is the easiest surface to repaint, but wood laminate and metal are fairly straightforward as well. You'll want to remove all hardware from your cabinets and drawers and clean off the surfaces in question. You may need to sand if the current finish is in bad shape. Then you just apply the primer, let it dry, and repaint! It's a simple weekend project that will leave your kitchen refreshed.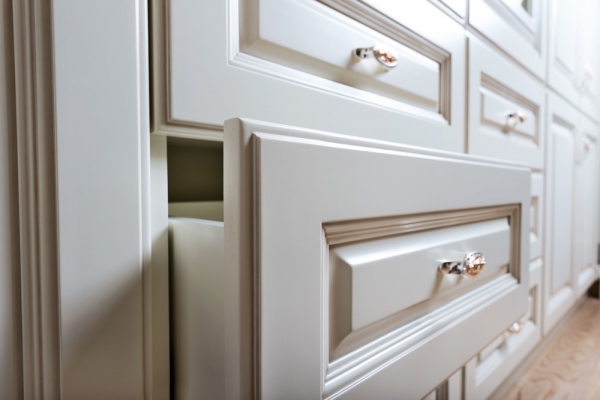 Replace Hardware and Faucets
You may look at your kitchen and think that changing out a dozen metal knobs and pulls probably won't make a difference. But upgrading from cheap, run-of-the-mill hardware to something that makes a statement will revolutionize your kitchen in unexpected ways. Combine that with other affordable changes and it may just be the finishing touch that feels like a cherry on top.
Try Pre-Manufactured Cabinets 
If your cabinets are beyond makeover, this doesn't mean your kitchen is beyond hope. It's true, custom cabinets are one of the heftiest expenses when it comes to a kitchen overhaul. Thankfully, there are options besides custom that are twice as budget-friendly. You can find a huge selection of pre-made cabinets. You'll need to install them yourself, but that's where the savings really come into play.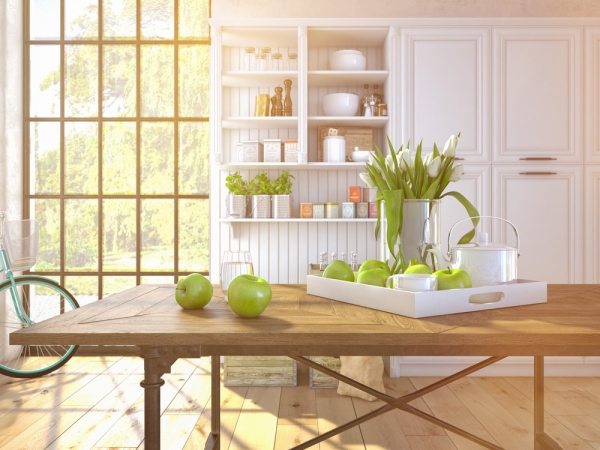 DIY a Kitchen Island
If you're short on counter space and there's wasted square footage in your kitchen, an island is the perfect solution. The problem is that a custom built kitchen island starts at about $1000. If you're looking to update other features, that's a big add-on. Thankfully, there are some stylish alternatives to a custom built island. If you're going for rustic, farmhouse, or eclectic, shop around for a gorgeous table that will provide both the workspace or eating area that you need. You can also look into a portable island on wheels or build your own.
Do Your Own Demo
It may take refined skills to install cabinets and countertops, but it only takes a little muscle and some research to tear your kitchen apart. Save yourself hundreds or more by performing the demolition yourself. Just make sure you're only tearing out the bits that need to go.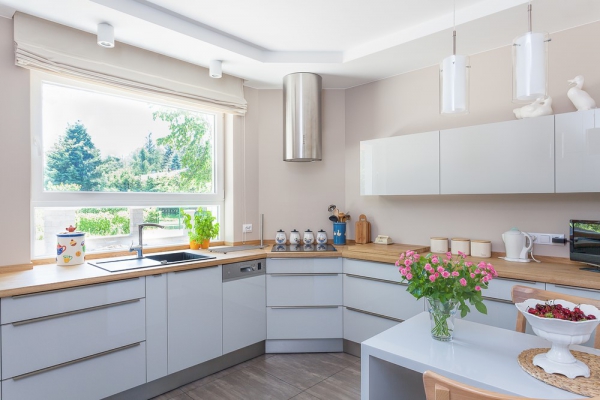 Install Wooden Countertops
Butcher block is an affordable countertop choice that you can install yourself. Simply order it to size, including any overhang you desire, and use a sealant to attach it to the cabinets. Precision and care can make up for professional experience when it comes to installing your own counter.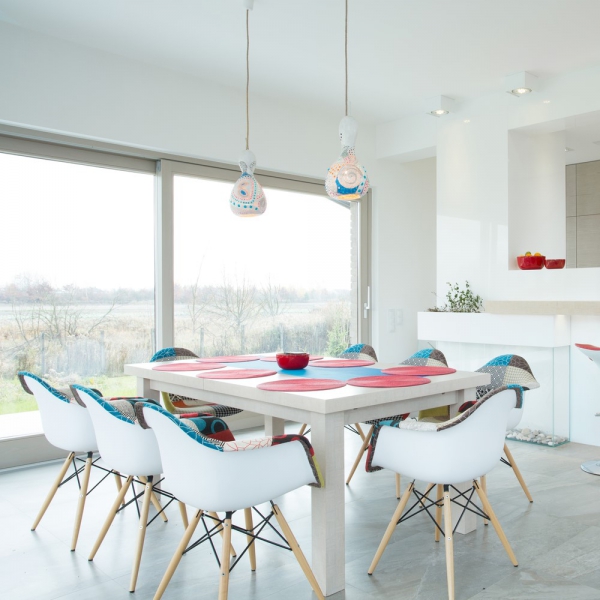 Replace Light Fixtures
Light fixtures, like cabinet hardware, are easy and affordable to change. But they can make quite a style statement. If your light fixtures are brassy or outdated, giving them a refresh is the least you could do for your kitchen.
Be careful not to assumed that every update can be a DIY project. But remember that you have more power than you think you do when it comes to a kitchen remodel.