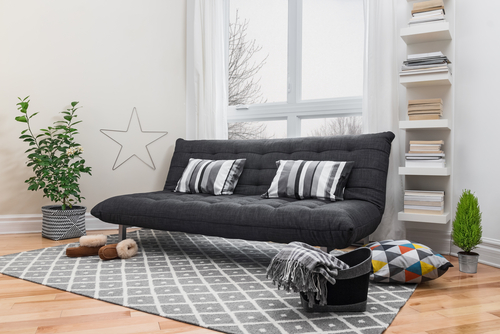 How to Choose an Area Rug
Area rugs are great for putting the finishing touch on any space, whether it be a living area, entryway, bedroom, or any room in your house.  Here are some tips for choosing an area rug that will complement your space:
Size: To create a distinct seating area in a room, make sure the rug is large enough so that all the furniture legs fit on it.  Just be sure there are at least 2 feet of bare floor between the rug and the wall to create a border. To use a smaller rug to create a seating area, try placing it on top of a larger, neutral-toned rug.  An alternate and more cost effective method to work with a smaller rug is to make sure that it is just big enough so that the front legs of the chairs and sofa rest on the rug.
Shape: Square or rectangular rugs are traditional.  However, round rugs are particularly nice to give a flare to smaller spaces, such as landings, entryways, or alcoves.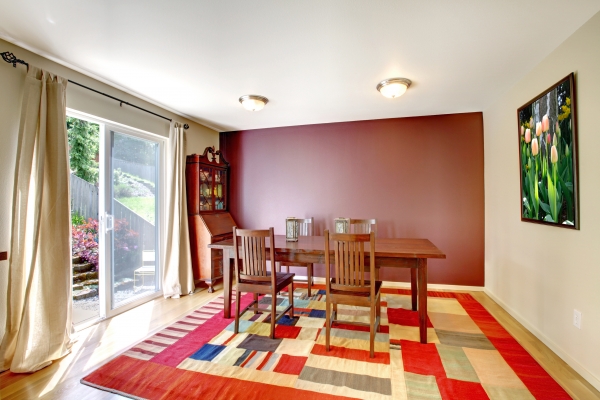 Color and Design:  A brightly colored or dramatically patterned rug will spice up a neutral space.  Likewise, a neutral-toned rug will complement and tone down brightly colored furniture or walls.  
Rugs on Carpeting:  If your house has carpeting, you can use area rugs right on top of the carpets.  Just be sure to adhere the rugs with carpeting tape, to keep them from sliding around.
Put in the right area rug for your space, and it will quickly become the soul of your room!
by See Jane Drill, Copyright 2016, All Rights Reserved