Note from Karen DeVenaro, See Jane Drill newsletter editor:  Here at See Jane Drill, we believe so strongly in the value of apprenticeship programs and skilled trades careers, that I decided to re-print this article that Leah wrote in October, 2014, in our final newsletter issue for the year 2014.  For everyone who is considering a career change for 2015, or who might be graduating from high school in 2015, if you enjoy working with your hands, a skilled trades career might be just the thing for you!
October 2, 2014
Turn Your DIY Know-How Into a Skilled Trades Career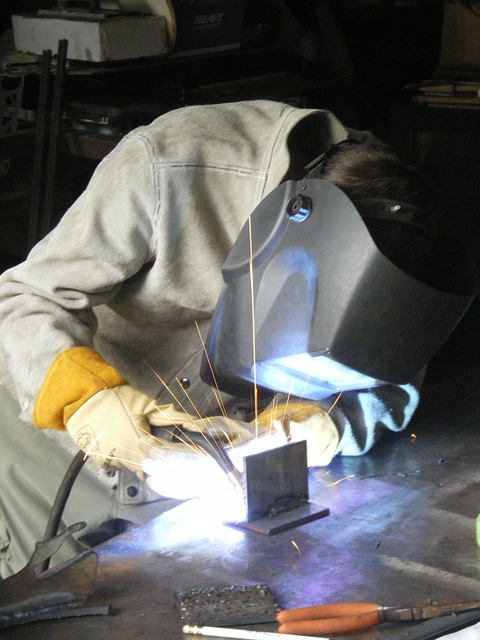 If you've always been handy around the house and you thought "I could be a plumber, I could be a carpenter, or  I could be an electrician…, well, maybe you can. That is exactly how I felt.  I knew at a very young age that I enjoyed working with my hands, and not only that, but I also had a real knack for anything mechanical.   This ultimately lead me to a long and successful career in the building trades.  In fact, today  I'm still very much involved in construction, and I still enjoy it!  If you have a serious hankering to take your DIY skills up a few notches, but you're uncertain how to get started, there are several routes available for those interested in entering the building trades: 
Pre-Apprenticeship Programs:  If you've always enjoyed working with a variety of tools and on different types of projects, but you're not exactly certain which trade you're interested in pursuing as a career, pre-apprenticeship programs are a great way to investigate a few different trades, before making up your mind.  There are many non-profit groups interested in mentoring individuals interested in entering the building trades and making it a career. These groups often run programs in which plumbers, carpenters, iron workers, electricians, and other skilled tradespeople work in classroom situations to guide and help you determine the best fit for you.  Many of these training programs offer  a certificate of completion, giving you the documented education that may help you to be successful in applying to and entering a full-fledged apprenticeship program.  And a lot of times, these programs offer tuition assistance or sometimes are even free of cost!
Apprenticeship Programs:  Sometimes referred to as the "original four-year degree", apprenticeship programs have been around for over 3,000 years, and they are still going strong.  Apprenticeship programs provide an exceptional path in which to learn a skilled trade, through a combination of hands-on, on-the-job training (OJT), for which you are usually paid a percentage of the journey-level wage, and related academic classes.
There are hundreds of different types of apprenticeship programs available, but they tend to divide up into 2 categories, which are:

   "Plant-based" programs: This means that the program is run by a specific company, and you will be working for that company.  Plant-based programs exist at very large companies (for example, Boeing offers apprenticeship programs), mid-size companies, such as public utilities, and even smaller construction companies sometimes offer plant-based apprenticeship programs.

   JATC programs:  JATC stands for Joint Apprenticeship Training Council, and they exist to preserve their particular craft, maintain excellence in the craft and to help train, maintain and replenish the pool of qualified craftspeople needed to fill the continuing demand in the construction industry.  There are JATC's for nearly all the construction trades, including electrical, plumbing, ironworker, and many more.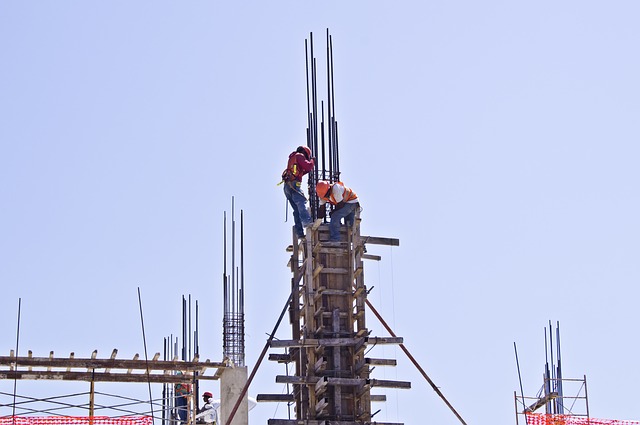 Trade Schools:  If you don't have a non-profit organization in your area which offers free training, you may want to consider entering a vocational/trades school in your area to obtain a base of knowledge and skills in your trade of choice.    Technical training schools offer many viable pathways to the construction industry, and often serve as another form of "pre-apprenticeship" program for those who would like to enter full-fledged apprenticeship programs.
To find out what resources are available in your area for pre-apprenticeship, apprenticeship programs, and trades schools, a good place to start would be the Department of Labor and Industries in the state in which you reside, as well as your state's Board of Community and Technical Colleges (it may go by a slightly different name in your state).  The state website generally lists all technical and trades schools in the state, and may also list all apprenticeship programs which are active in your state of residence.  Or you can check out the US Department of Labor, Employment and Training, Registered Apprenticeship Page, for links to helpful resources.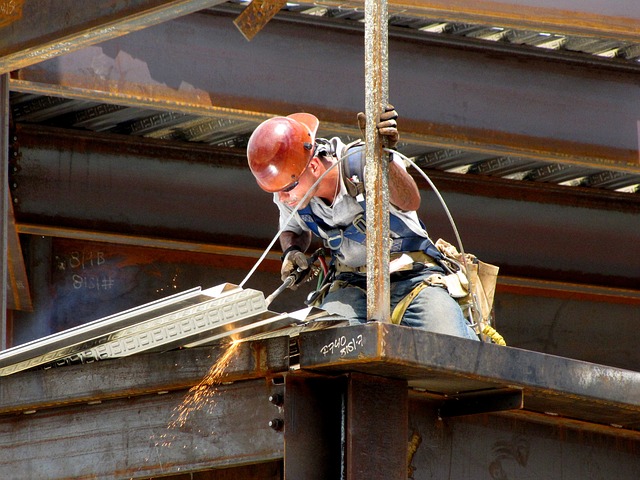 When choosing which trade you would like to pursue, you will want to keep in mind a few additional factors:
 Math skills:   Nearly all building trades require math skills, some more than others.  For example, the finishing trades, painters, cement masons, and plasterers do not require the same level of math skills as the electricians, millwrights and carpenters, which all require advanced math skills.  Nevertheless, a solid base in algebra is needed for most apprenticeship programs, so before applying to one, you would want to be sure your knowledge of Algebra is current.
Physical Ability:    The building trades are very physically demanding.  You're expected to work under some of the most physically demanding conditions, and your body needs to be physically fit.  Generally speaking, there will be heavy lifting, long periods of being on your feet, and you need to be able to bend, twist and squat, and at times be able to work in tight confined spaces or at heights. You should check with the program to which you are planning to apply to find out what the physical requirements are for that particular apprenticeship position, and if there will be a physical component to the working test.  It could be as simple as being able to lift 50 lbs, or it could be much more involved.  Once you know what the requirements are, if you aren't there yet, you will need to start working towards that goal immediately.  Depending upon where you are starting, it could take a while to be physically fit enough to be successful at your trade of choice.  Some apprenticeship programs also offer physical fitness programs in conjunction with their on-the-job training and academic training.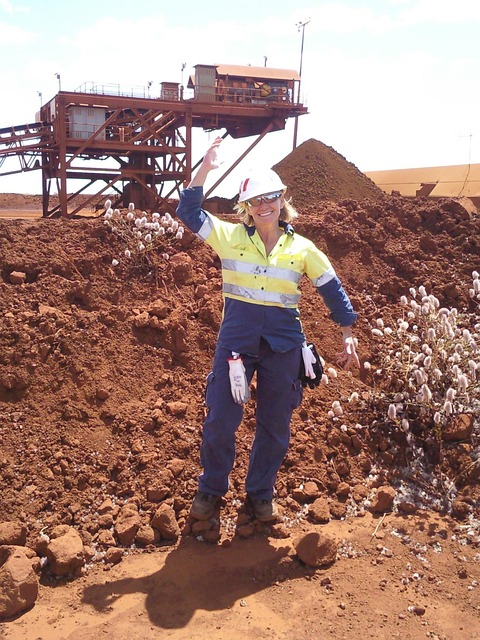 Additionally, consider what you really enjoy doing, and and what type of work environment appeals to you.  If working with your hands, outside in all types of weather, and building things in all types of construction environments appeals to you, a skilled trades career could be just the thing for you. And best of all, years later when you drive by that office building, row of utility poles, or housing development that you worked on, you will have the satisfaction of knowing that you, yes you, helped to build that!  As we like to say at See Jane Drill, You CAN do this!
by Leah Bolden, See Jane Drill, Copyright 2014