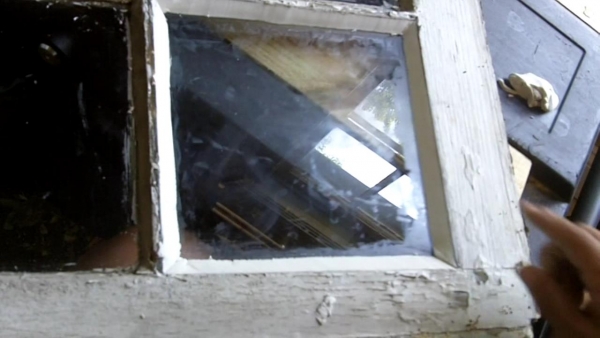 How to Re-Glaze Old Wood Windows.  As wood windows age, the glazing material that helps to adhere the glass to the frame can become chipped and ragged. Sometimes it even falls off the window entirely. When this happens, windows can look beat-up and unattractive. However, correcting this is an easy fix that anyone can learn to do.  This will greatly improve the appearance of your old wood windows.
Watch this video in which we show you how to do this fix, step-by-step!  This re-glazing technique works for both interior and exterior wood windows, and you don't necessarily need to remove the glass (pane) to do it.  You also don't need any special skills to do it. We show you:
All the tools and materials you will need to complete the job

How to install the new window points

How to work with the glazing compound, and form it into a rope

How to install the new glazing compound, as well as the tool and technique used to smooth it out, make nice edges and corners, and clean up any excess compound

What the finished window should look like
You Can Do This!
by See Jane Drill, Copyright 2014, All Rights Reserved