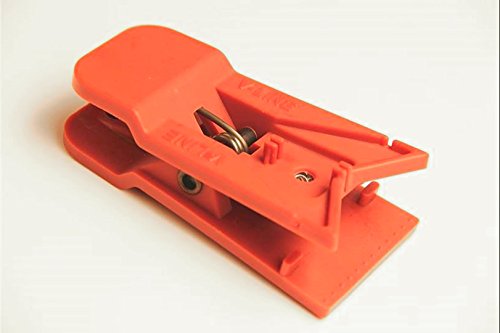 December 2, 2016 Friday Find: V-line Tool
For even the most experienced DIY-er, marking long straight cut lines on drywall, backer board, sheathing, OSB and other surfaces can be tricky.  And marking a diagonal cut line can be even more of a challenge.
Well, there's a great new tool out that makes this process a lot easier, and it's called the V-Line Tool. How the V-Line works is that it clamps to surfaces 1/4″ – 7/8″ in thickness, and holds both your chalk-line and your tape measure securely in place. This allows you to accurately strike lines and take measurements of large surfaces and at awkward angles.
Beyond its capacity to accurately mark straight and angled cut lines, it also gives the DIY-er who is working alone an "extra pair of hands" so to speak. The V-line tool holds tape measures and chalk-lines securely while you are marking and measuring.
Whether you're a carpenter or a avid DIY-er, this is a helpful tool that you'll want to have in your toolbox. Here at See Jane Drill, we give it two enthusiastic thumbs up!
by See Jane Drill, Copyright 2016, All Rights Reserved