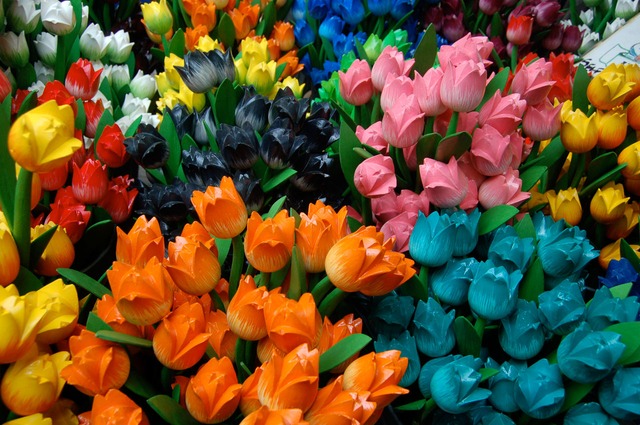 September 09, 2016
Fall Bulb Planting Guide. Here is a quick guide to planting fall bulbs now for beautiful spring flowers next year.
When to Plant: You can plant bulbs as soon as the ground is cool, and about six weeks ahead of when you expect the first frost in your area.  Try to get them into the ground as soon as possible after buying them…bulbs are a living plant, and don't like laying around!
Where to Plant: You can plant bulbs anywhere in your yard, as long as the soil is well-drained.  Sunny or not-so-sunny is fine.
How to Plant: The most important thing to remember is "pointy-side up".  You will want to make the hole about 8″ deep for large bulbs, and 5″ deep for small bulbs.
Design Ideas:  Plant the bulbs in clusters by color, to achieve the most dramatic effect.  (A good tip to help you with this is to remember to keep the label with the bulbs, as you sometimes can't tell the difference between different colored flowers by looking at the bulb).  Plant shorter flowers in front of taller flowers. Plant extra bulbs in case some do not flower.  
Have fun with bulb-planting.  An afternoon of work now will yield you big rewards next spring!
by See Jane Drill, Copyright 2016, All Rights Reserved