March 21, 2016
How to Make Sure Your Square is Square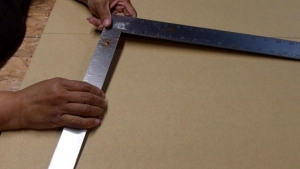 Watch this video to learn how to check and make sure that your framing square (also called a carpenter's square) is still square.  
Believe it or not, your square can get "out of square" over time.  We show you how to check it for square.
If your square is really off, you will probably need to replace it.  But if it is just a little bit out of square (1/16th" or less), you may be able to fix it yourself.  We show you how to do it!
by See Jane Drill, Copyright 2015, All Rights Reserved