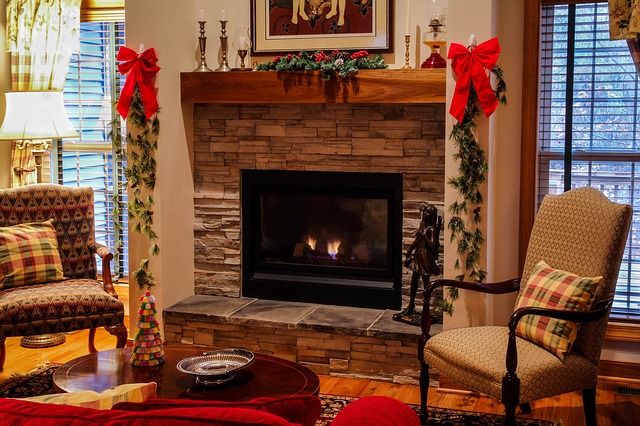 Decorate with Fresh Pine Garland.  Consider decorating with fresh pine garland this year (also sometimes called pine rope).  Pine garland makes a beautiful and wonderfully aromatic holiday accent to a fireplace mantle, stair railing, entryway, or any other place you can think of to put it.  
Addtionally, if you usually put up an artificial holiday tree, or aren't putting up a tree this year, pine garland provides that same natural look and woodsy smell that a natural Christmas tree would give off.  Decorate it with pine cones, ornaments, berries, ribbons and the like, and you will be good to go!  Whatever you do, you'll want to be sure to use a fresh pine garland, NOT the artificial type.
You can purchase fresh pine garland from any number of online retailers, but you can also make your own if you'd like!  Since we are big fans of doing things yourself here at the See Jane Drill, we recommend that you check out a tutorial on making pine garland, such as this one from Craft Thyme, "How to Make Evergreen Garland or Swags" , which includes step-by-step instructions and pictures.
We hope you enjoy the sights, sounds and scents of the season!
by See Jane Drill, Copyright 2015, All Rights Reserved