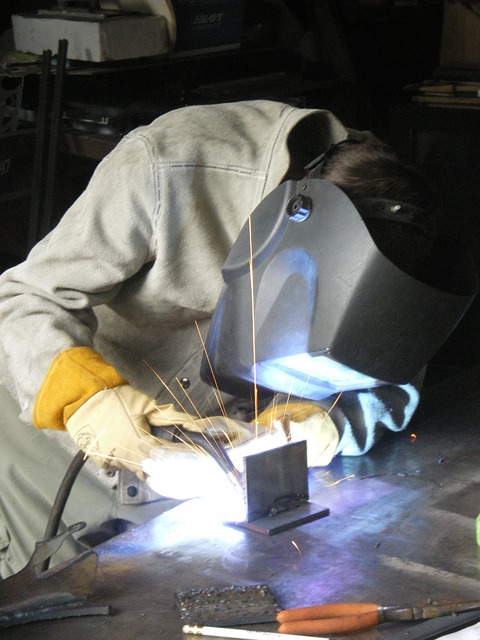 January 8, 2016
Ultimate Guide to a Career in the Welding Industry
Contributed by Kathy Jackson, Tulsa Welding School
Welders are a necessary part of any industry that requires strong, durable metal equipment, whether it's dealing with pressure vessels for petroleum refineries or chemical plants, or biomass boilers for eco-friendly buildings. These professionals use heat to permanently bond one metal to another and can find employment in such diverse enterprises as automobile racing, military support, and aerospace manufacturing. A career in welding can be rewarding and lucrative, as this infographic by Tulsa Welding School reveals.
Salaries
While aptitude and interest are important considerations when deciding on a career, salaries can ultimately determine whether a line of work is worth training for and pursuing. The infographic below shows that the median salary for the welding profession is $34,410 annually. Entry-level jobs can pay less than $22,680 per year while the top 10 percent of earners make over $51,610 yearly.
However, as with any career, certain types of jobs pay more than the median. For example, traveling welders can easily earn over $100,000 a year. This compensation rewards the high skills necessary for the specialty, the constant travel to areas where welders are scarce, and the hazardous work conditions. Specific annual wages range from $50,000 to $185,000 for traveling industrial pipe workers who work in remote regions of Alaska or Canada; $100,000 to $200,000 for underwater welders who work on offshore oilrigs or with ships; and $160,000 to $200,000 for those who support the equipment used by the Armed Forces.
Training
These salaries can equal or exceed those that graduates in other professions may earn after spending at least four expensive years at college. Welders do not require such extensive training. Professional certification can be obtained in as little as seven months. Even then, companies judge welding applicants on the basis of their hands-on welding tests. They then place workers in positions based on their skill level.
Jobs
While the primary task for welders is to fuse metal parts together, they also study blueprints and diagrams, calculate job dimensions, inspect items to be welded, and maintain their equipment. Most welders work in manufacturing, and some work in construction and the wholesale trade. Texas is the state with the most welding positions, followed by California and Pennsylvania. After initial training, a career path can lead to positions in project management, inspection, sales, engineering and education.
The outlook for welders is excellent, since the nation currently is suffering from a shortage of these professionals. Learn more about the work of welders in the infographic below: