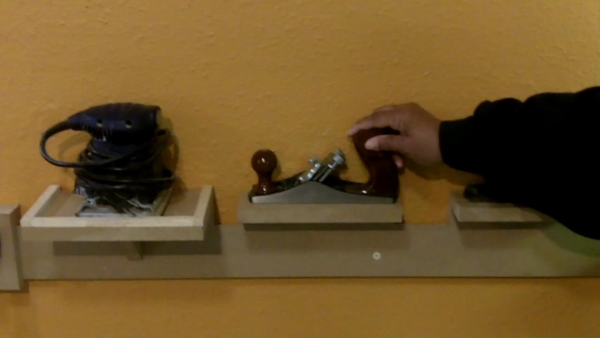 June 8, 2015 The Amazing French Cleat, and How to Make One
The French cleat is a hanging storage system that has it all:  versatility, strength, and best of all, it is relatively simple to build one for yourself.  The French cleat has been around for hundreds of years.  There are several theories as to the origin of the term "French" cleat.  One is that "frenching" something is to cut it into thin strips, such as French fries.  The other is simply that the process originated through French influence on the world through the years.
In any case, it is a brilliant system!  You can use the French cleat to hang cabinets, create storage for tools, arts and crafts items, and much more.  The possibilities are endless!
The beauty of this system is that once you have mastered the technique of building one, you can create customized, well-organized storage for your own items.  Additionally, this isn't a permanent hanging system.  So if you want to swap out one cabinet for another, it is simple to do. If you want to change around the layout of the storage itself, everything is completely movable and adjustable.
Watch this video and learn how to make a French cleat system for your own home, garage, or workshop.
You Can Do This!
by See Jane Drill, Copyright 2015, All Rights Reserved