December 17, 2016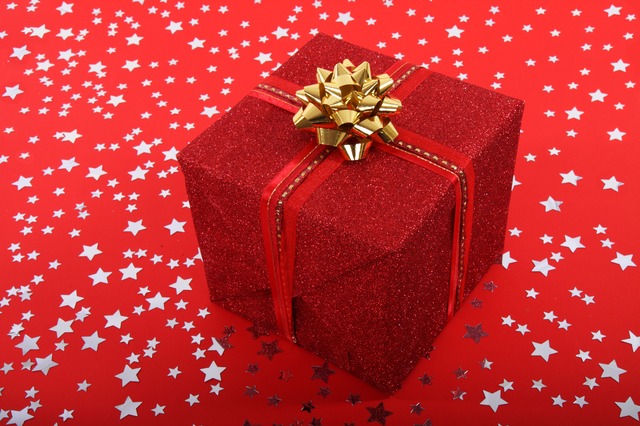 15 Last Minute Gifts for DIY-ers. 
Do you have an avid do-it-yourselfer on your gift list this year who has ALMOST everything?  Are you stumped on what to get them?  Or maybe you are just in need of some practical stocking stuffers for the handyperson in your life.
Check out our list of 15 gifts that you may not have considered!
Our list includes inexpensive gifts, moderately priced items, and a couple of higher-end, "you've been very good this year" presents:
1. MagnoGrip Magnetic Wristband
  The appearance may not seem very exciting, but once your DIY-er starts using it, they will realize how cool it is to have almost a  "3rd hand" to hold nails, screws, bolts, and other small hardware while they are working!  Also, if you happen to spill a bunch of small hardware on the floor while working, the wristband makes clean-up a snap!

2. Victorinox Swisscard Lite Pocket Tool
  This handy multi-tool is about the size of 4 credit cards stacked together, and will easily fit into anyone's wallet or purse. It includes 13 useful tools, including a letter opener/blade, scissors, LED light, pen, and screwdriver.  A nice feature is that the blade is detachable, which is handy for air travel.  Here you will get the good quality of a Victorinox Swiss Army product, in a miniature size and at a great price!
3. Dremel 4000-6/50 120-Volt Variable-Speed Rotary Kit
  If you are looking for the perfect gift for any DIY-er who seems to have everything, consider the Dremel rotary tool.  Trust us, if they don't have one of these tools already, they will want it!  We like this particular set because it includes most commonly used accessories, and you get the quality of Dremel for a good value.  This is a gift that anyone would love to receive.
4.  DEWALT DC012 Worksite Charger/Radio
  For a holiday gift that is unexpected, how about a rugged, weather-resistant radio for someone special's workshop, jobsite, backyard, or truck?  This radio easily connects to an MP-3 player, IPod, or CD player. It also functions as a mobile charger for power tools!
5. Work Sharp Knife and Tool Sharpener   The Work Sharp is one of the best blade sharpeners available in this price range, and it can be used on everything from kitchen knives to outdoor knives, and on many types of bladed shop tools and lawn and garden tools.  It will be the new best friend of anyone who cooks, camps, gardens or does DIY projects!
6.   Professional Grade Level
  Most everyone who does carpentry has a level, but most DIY-ers probably don't own a professional-grade level.  You should expect to spend a good amount each for a truly accurate, professional quality builders-grade level.  Everyone from the beginner to the more experienced DIY-er will appreciate these fine levels, which should last for many years to come.  Pictured below is a set of three Stabila levels, a brand that is widely known for its quality and accuracy.
7.  Pocket Mini Jig Set
  A pocket jig is something that every woodworker wants, if they don't already have one.  Both new and experienced woodworkers alike will greatly appreciate the Kreg mini pocket jig set.  A pocket jig allows one to quickly and easily join pieces of wood with no glue and minimal clamping required. The Kreg brand is one that is top-notch, and the mini version of this tool is the perfect size and price for a very nice stocking stuffer or housewarming gift!

8.  Super-Duty Air Impact Wrench
  The air impact wrench is a perfect gift for anyone interested in automotive or motorcycle mechanics and maintenance. It is a tool that most professionals use, and that many DIY-ers would like to have.  This Ingersoll Rand model is sturdy, solid, and is used and loved by pros and home garage mechanics alike.  (Note: This is an air tool, so the recipient must own an air compressor to be able to use it)
9. New Leatherman Wave Multitool   Chances are, the person on your list will have heard of the classic and always useful Leatherman Multitool.  But, maybe they have never owned one.  Or maybe they have had their Leatherman for many years, and it's time for a new one.  In any case, most folks that we know would appreciate the new Leatherman Wave multi-tool, which includes all the usual goodies, as well as a molle sheath.
10. Hang-o-Matic Picture Hanging Tool. This handy little tool will enable anyone, even those who might be slightly DIY-challenged, to hang pictures, wall hangings and shelves perfectly, and in 3 easy steps!
11. BBQ Grill Tools Set For the outdoor cooking enthusiast on your list, this high-quality grilling tools set, packaged in a handsome silver case, will be very welcome.  And it may not be something that they would ever purchase for themselves!
12. Franklin Precision Stud Finder. For the construction enthusiast in your life who has everything, how about a precision, top-of-the-line stud finder?  The Franklin model is easy for anyone to use, and is highly accurate!
13. P-38 and P-51 Can Openers  Issued to servicemen in World War II to open their rations, the tiny P-38 and P-51 can openers are still useful today.  They make a great and very inexpensive stocking stuffer for campers, hunters, and other outdoor enthusiasts! Or pick up a couple to keep in your home emergency supply kit.
14. Paracord Survival Bracelet The compact size and wearability of this survival tool makes it stand out as a great gift, and an item that anyone would love to have on hand (no pun intended!) It is available in a rainbow of colors, from desert camo to bright pink, and includes the cord, a compass, a knife, firestarter and whistle!
15. DeWalt Compact Table Saw Yes, we saved the most high-end gift for last!  But if you are looking for a very special gift for someone, this is it.  Anyone with a serious interest in woodworking or carpentry will want and need a table saw. This tool would be invaluable to anyone who is remodeling an area of their home, building a deck, building cabinets, and/or a multitude of other intermediate to advanced DIY projects.  This is truly a fine gift for someone who is looking to update their home workshop!

Happy Holidays from See Jane Drill!
by See Jane Drill, Copyright 2016, All Rights Reserved