7 Hacks to Clean Your Garage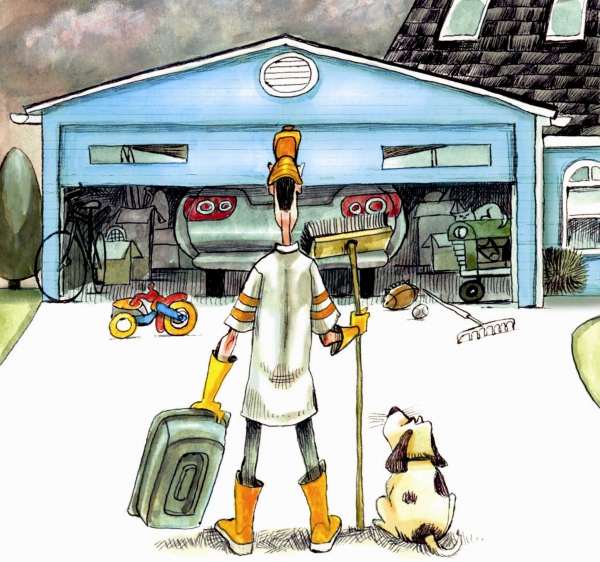 Contributed by Janice Cook
Whether we like to admit or not, the garage can be an absolute disaster zone in our houses. We store things that are not-so-frequently used, and have a bad habit of letting the garage become cluttered and unkempt. But a dis-organized garage can never be a safe place for those rarely used but useful items.
So it's the time to pick up your tools, stick to the following tips and move to your garage for cleaning.
#1 Declutter Your Garage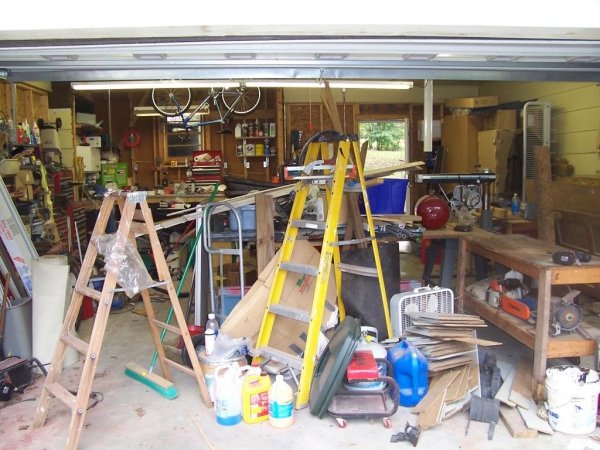 First, dispose of everything you don't need. Sweep the floor thoroughly, because you are going to wash it next. Use a broom, vacuum, and soft dry cloths to clean dirt, stains and grime from the walls. For stubborn stains, you can use cleaning solutions or vinegar followed by a rinsing session. Allow the surface to dry. Secure electric installations with duct tape before moving to the next step.
#2 Clean Garage Flooring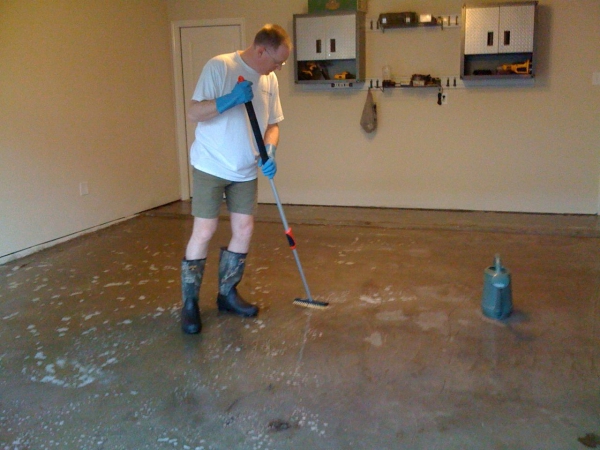 There are different ways to clean your garage floors. The easiest and a low budget method is scrubbing the floor using a concrete degreaser, deck brush and a garden hose with a high pressure nozzle. Follow the recommendations given on the degreaser and apply it to clean the grease spots. Pour lukewarm soapy water onto the floor and scrub it with the deck brush for 5-10 minutes. Rinse it well with the garden hose before it dries out.
Scrubbing is very time and effort demanding. You can use this method for painted floors, or if you clean your garage frequently. But if you don't organize your garage very often or at all and have got stubborn dirt and grease stains on the floor, then go for equipment.
A pressure washer is the first piece of equipment that comes to mind. A pressure washer will blast away layers of dirt and grease in no time. You can either rent or buy your equipment. It is a one-time investment. Use any type of pressure washer – electric or gas powered, which suits you the best. But make sure it is a minimum 3000 PSI washer with a water flow rate of 3 gallons per minute or more.
The third option is to clean the garage with a floor buffer.
#3 Paint your Garage Floor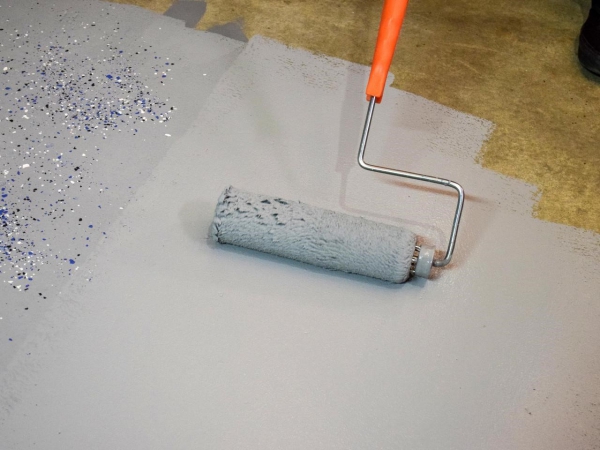 People often overlook painting their garage floor, thinking it's unnecessary. But a painted garage floor keeps it clean and attractive-looking for a longer period of time. After cleaning, if you find any cracks in the floor, get them fixed first. After that, use good-quality paints for an inexpensive, easy and quality transformation of your garage.  Painted floors provide protection against mold and automobile stains. They are water-resistant, are easy to clean and look great.
You have two options – latex acrylic paint or epoxy paint. While latex acrylic is the cheaper alternative, the epoxy coating is more durable, and offers an excellent bond with the concrete. It's recommended to apply the bonding primer before painting the floor.
#4 Mark Your Car Parking Area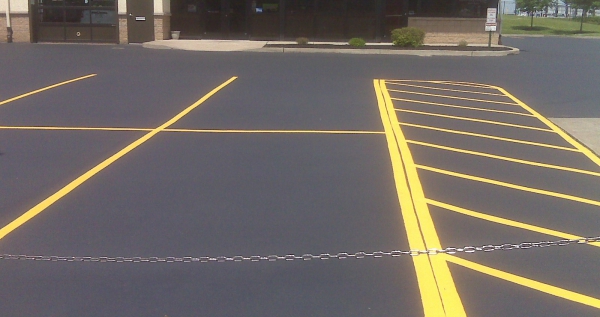 Use bright colors to paint strips on the floor to make sure that you park at the center of the garage. Another helpful tip is to hang an old tire on the wall at the level of your car bumper to protect your walls from bad marks and your car from denting.
#5 Hang Bicycle Up During Winter
Drill and fix the heavy-duty plastic coated hooks on the ceiling joist where you want to hang your bicycle. Hang your bicycle out of the way if it's the winter season, or if you're moving for a few months to allow more living space in the garage.
#6 Reorganizing Your Garage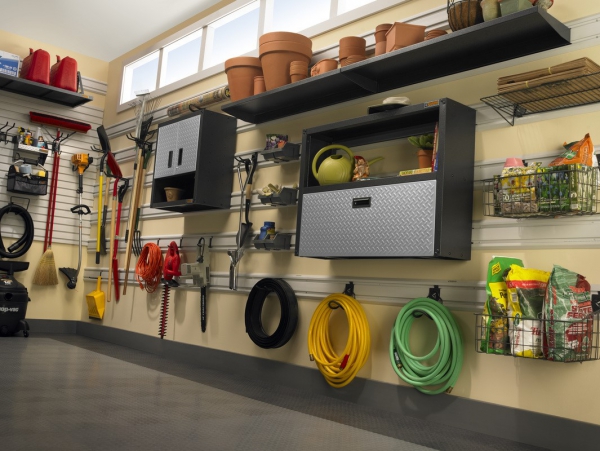 Try to make the most of the vertical spaces in your garage. Hang hooks, put up plastic or wooden shelves, install pegboards on the wall or a slat wall to hang smaller accessories. You can re-purpose huge empty cans for recycling, store nails and screws in gum containers, use PVC pipes for gardening tools, ceiling racks, and magnetic tapes. Try using everything that takes no space on floor and helps in organizing your garage like a pro. Keep a minimalist attitude towards your garage storage.
#7 Inspect the Garage Door for safety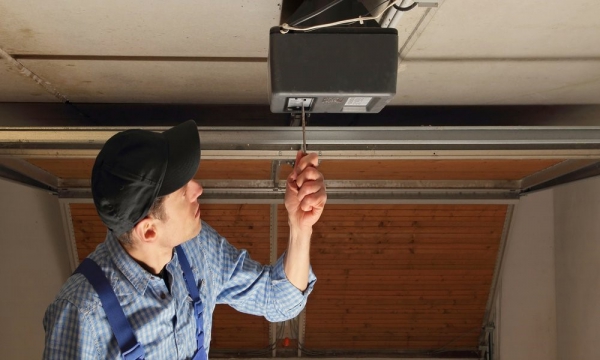 A damaged or broken garage door can cause severe injuries and even death. A poorly installed door can also take a toll on your items stored in the garage. So, it's important to examine the springs, rollers, pulleys for any wear and tear. If anything appears wrong, you will want to fix it immediately.
Hopefully these tips will help you to organize your garage like a pro!
Copyright 2017  See Jane Drill All Rights Reserved